sustainability across our shipyard
All our products are responsibly made in Germany
RENEWABLE MATERIALS RESEARCH
Building with flax-fibre sandwich panels, the renewable alternative:
Near identical mechanical properties to conventional composite panels
Only slightly heavier
Better fire resistance / retardance
Flax fibres are hollow, giving more stability on impact
Cork core has better acoustic properties than conventional panels
Ultimate sustainability – cork regrows without harming the tree
DESIGNING THE PANELS
• assessing different types of flax fibre • using natural cork as core material • achieving comparable properties to conventional E-glass with PVC foam core.
WHY FLAX FIBRES?
• best sustainable alternative • very good mechanical properties • low or even negative carbon footprint • available on the market today • good vibration absorbance and strong sound insulation • ideal for high levels of comfort required in top-end products
BEND, STRETCH AND SHEAR TESTING OF FLAX FIBRES IN A BIO-BASED EPOXY MATRIX
• flax showed greater stability than standard lay-up • tension test in accordance with DIN EN ISO 527
WHY CORK CORE?
• explored as an organic core material for interior sandwich panels • very low environmental impact • alternative to current foam cores • naturally regrows in 7 to 10 years • highly water-repellent • no rot from water absorption • superior shock and impact protection • excellent sound insulation due to high density and granulate structure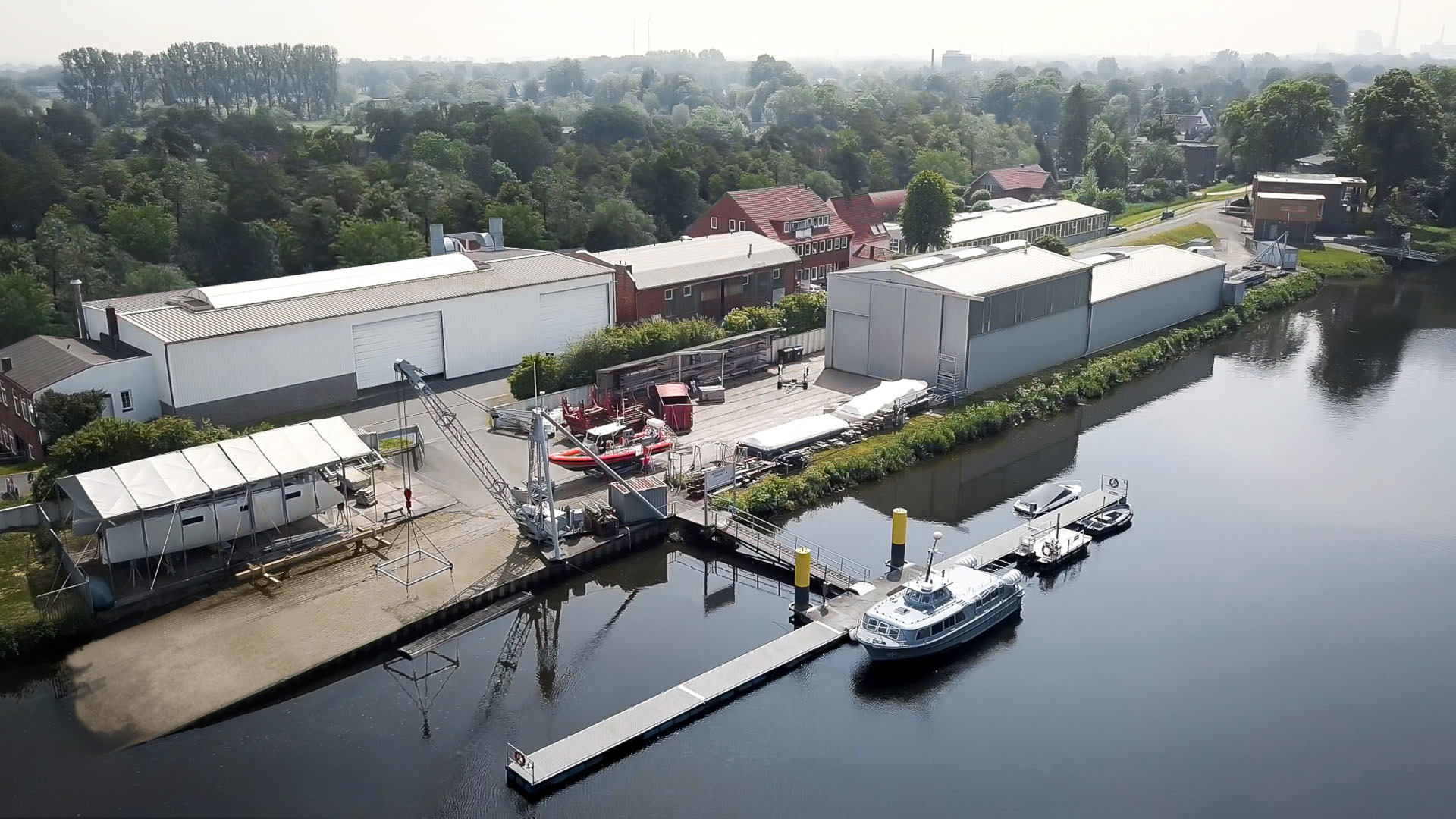 SUSTAINABILITY AT YACHTWERFT MEYER
• Geothermal heating system at our office building for more than 10 years
• Environmentally integrated wash-down area for boats, protecting the river and surroundings from contamination
• Workshops thermally insulated beyond the norm, heating with the latest technology
• All lights within the yard are LEDs
• Paint shop equipped with air filters to minimise particulate pollution
• Responsible disposal of oil and bilge water, as well as paint
• Use of bio-based oil in all hydraulic machinery and lifting appliances minimizes the risk of contaimination.
• Electric crane, not diesel
• YWM's office is going paperless and the company is testing new ways to perform tasks digitally